« Mango » est une robe cache-coeur en coton uni et imprimé block print. Elle se décline en trois versions: la première en bleu turquoise et motif « Rosace »; la deuxième en gris et motif « Figuier »; la troisième en violet et motif « Fleurs ». Prix: 130 CHF.
Deutsche Version
English version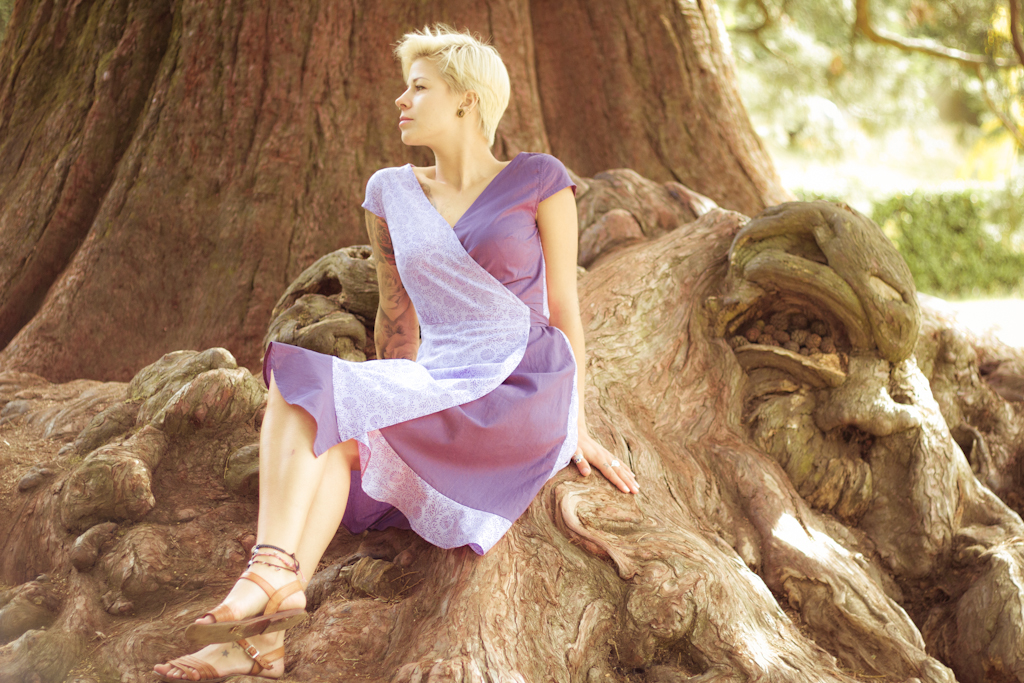 « Mango » ist ein Wickelkleid in Baumwolle mit kontrastierendem Block Print auf einfarbigem Grund. Es kommt in drei Versionen: die erste in Türkisblau mit « Rosette »- Muster; die zweite in grau mit Feigenblattmotiv, die dritte in lila mit Blumenmuster. Preis: 130 CHF.

« Mango » is a wrap-around dress in plain cotton and block print. It comes in three versions: the first in turquoise and a rosette design; the second in grey with a fig leaf pattern; the third in purple and a flower pattern. Price: 130 CHF.