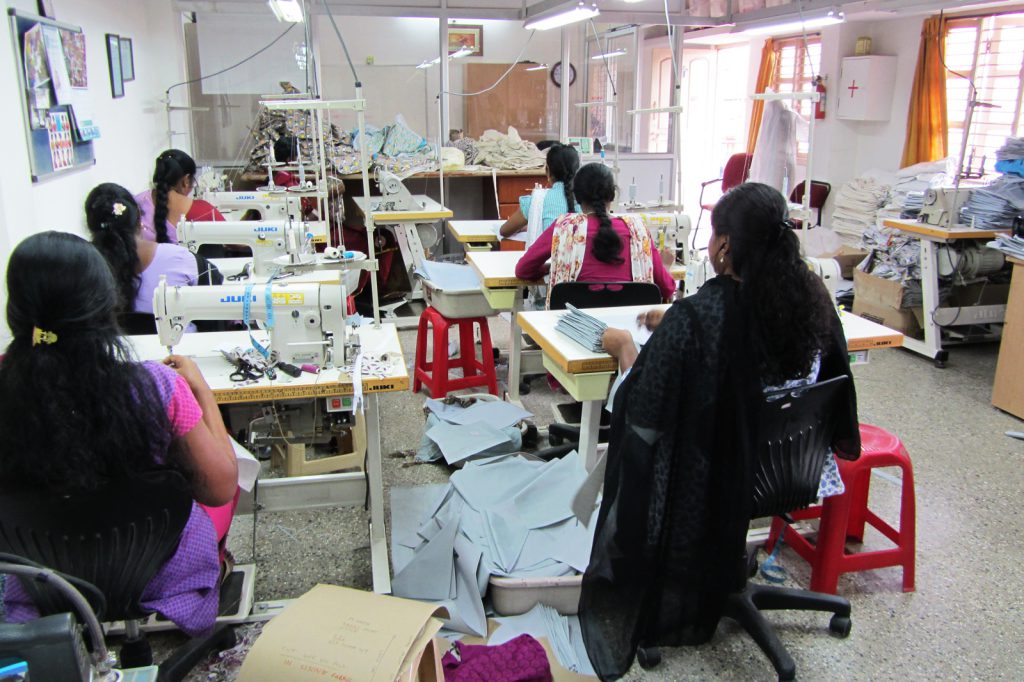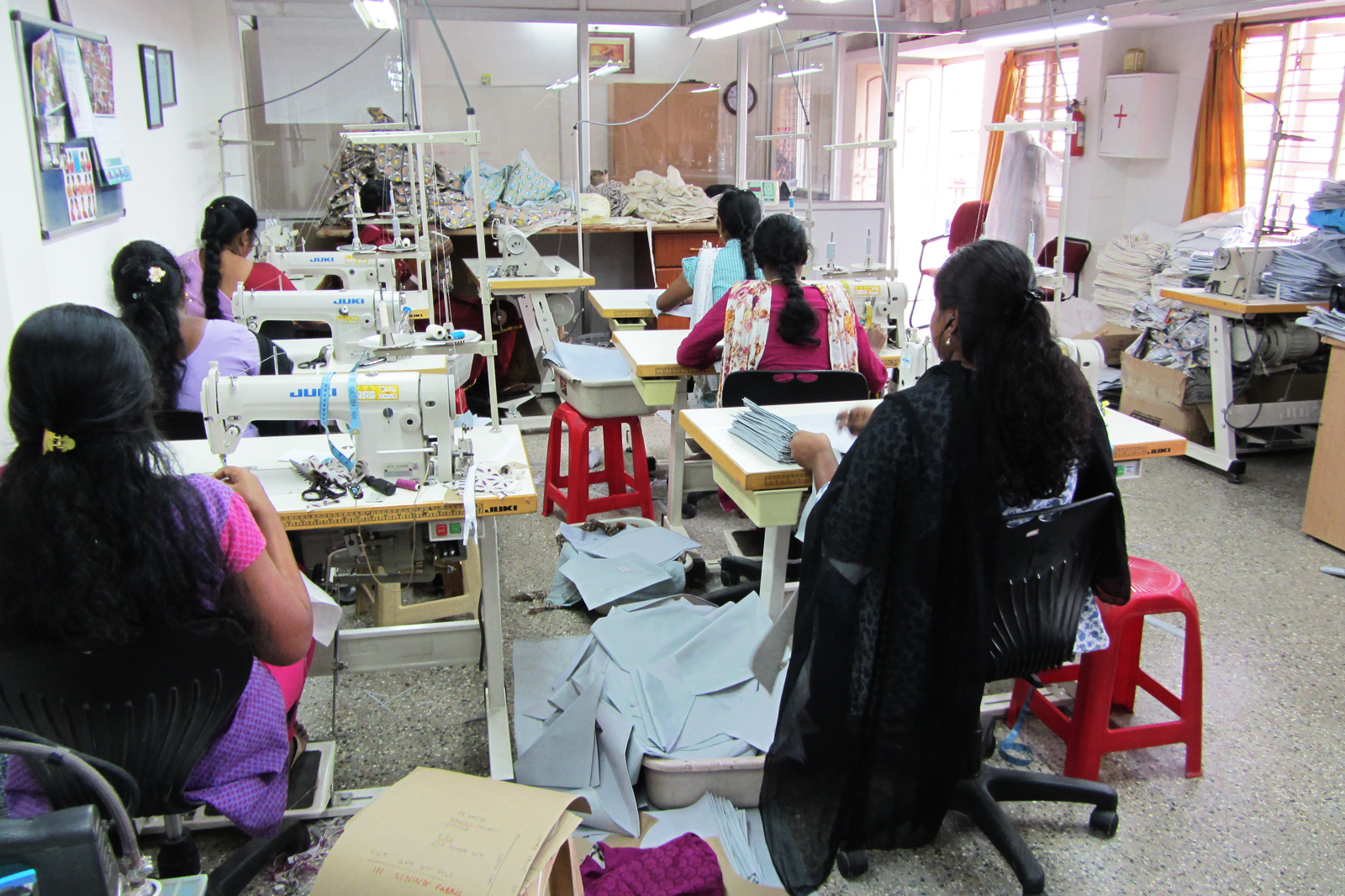 tem pimenta's production partner in southern India has 23 years of experience in the ethical fashion and textile industry and has been certified by WFTO (World Fair Trade Organisation) since 2009.
This company mostly employs women from underprivileged backgrounds. Other than a workplace with fair conditions, it offers them the possibility of training courses in various areas such as tailoring, embroidery, pattern making, cutting and management.
Pascale Tschopp, the founder of tem pimenta, visited the fashion house in India in the summer of 2015 and 2014.