Le foulard en coton léger est disponible en trois versions de motifs sur fond gris clair: « Figuier » bleu (détail violet); « Rosace » vert/bleu; « Fleurs » violet. Prix: 25 CHF.
Deutsche Version
English version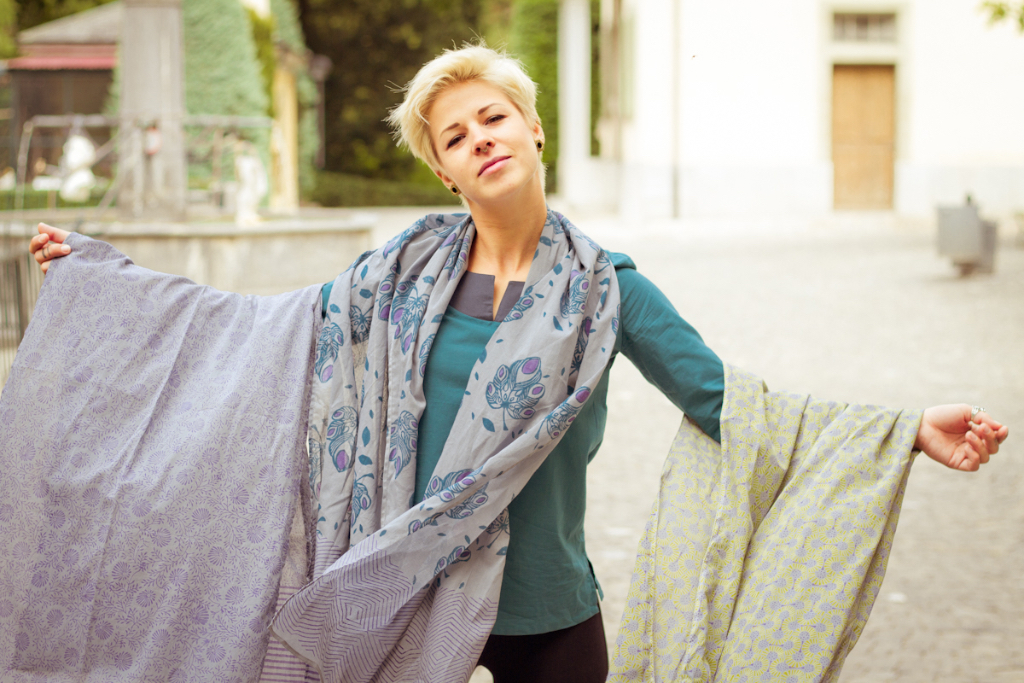 Der leichte Baumwollschal ist in drei Versionen zu haben: hellgrauer Grund bedruckt mit dem Feigenblattmotiv in blau mit lila Tupfern, mit dem Rosette-Motiv in grün und blau oder dem Flowers-Motiv in lila. Preis: 25 CHF.

The light cotton scarf is available in three patterns on a light grey background: blue « Fig leaf » and purple details; blue « Rosette » and purple « Flowers ». Prix: 25 CHF.